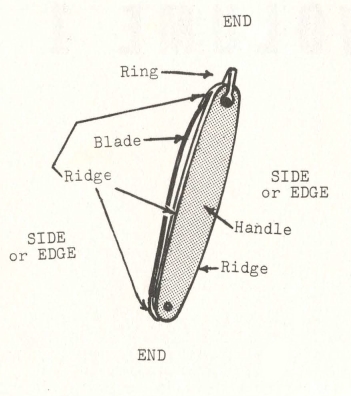 From Ascanio's World of Knives, as translated by Jose De La Torre:

"The knives should be almost symmetric. The blade has to be almost flush with the edge of the knife. Some knives have metal tips. This fact makes no difference.

An important detail. For some moves and routines, it is essential to use knives with a ring. So, choose knives with rings which will not bother you but will help in many cases.

About the size. The knives I use are 70 x 15 x 6 millimeters (2-3/4 inches x 5/8 inch x 1/4 inch). These dimensions are good for any size of hand. In general , the length of the knife should not be longer than the width of the hand at the base of the finger . On the contrary, the knife should be shorter than the width of the hand."